This month we feature Sharmalaw, a single member firm founded in 1994 by Ravi Ivan Sharma, that offers cost-effective outside "in-house" counsel services among other areas of expertise. Prior to Sharmalaw's formation, Ravi focused on Entertainment law, contracts, litigation and divorce litigation of high net worth individuals in Los Angeles, California.  Having successfully represented many cases in that realm,  Ravi achieved a reputation of honesty, transparency and attention to detail.  Recognizing that his position as a single-member law firm opened him up to numerous opportunities of addressing client concerns outside of these matters, Ravi tapped into his network and started Sharmalaw with roots in both California and New York.
Ravi expanded his practice to include business contracts and representation of clients within the food & beverage space, solving problems requiring litigation skills before or against government agencies.  Sharmalaw's approach to representation keeps their clients' costs down without sacrificing a timely solution.  Because of the unusually broad level of expertise Ravi has obtained, Ravi can take on a number of challenges that many larger firms may shy away from due to a lack of knowledge of the subject or available resources.  At the same time, Ravi's extension of services through his network means Sharmalaw is very willing to partner and recommend specialists whenever necessary providing maximum efficiency and benefit of the client. Sharmalaw is not afraid to say "I don't know" and in turn look for, find and apply the right solution for the client.
Sharmalaw has a thorough understanding of statutory law and civil precedents affecting contracts and the litigation of such various and broad issues facing medium employers.  From recovering amid bad employees, to defense of negligence matters pre-insurance or where insurance is regrettably absent, Sharmalaw yields fast resolutions for common road blocks facing a growing business in their industry.
In the past, Sharmalaw has counseled an entrepreneur from sole proprietorship to a multinational multi-million dollar software and entertainment production payroll enterprise where he continues to meet its needs as general counsel.  In the food & beverage industry, Ravi has enabled success to small groups of friends and family, to multi-million dollar syndication projects, helping them navigate all challenges including, corporate structure, capital raise, construction, licensing and labor.
As a defense attorney, Sharmalaw has represented companies pressed by governmental agencies or criminal matters regarding rogue employees as an example.  When necessary, Sharmalaw has successfully provided winning settlements of civil suits in labor disputes.
It is important to note that Sharmalaw's broad areas of representation possess a single commonality: Deep understanding of the law, the mechanics of contracts and experience litigating on state, federal and appellate levels.  Most notably perhaps, is Ravi's passion and willingness to enter the world of the client in order to serve them.
So how does Ravi continue to stay ahead of the curve?  With the start of 2018, we have seen changes that have taken or will have an effect on how businesses operate.  At the forefront of these changes, Ravi places the area of blockchain technology highest as a new pursuit of knowledge and expertise.  While we may know blockchain technology through its use in cryptocurrency, the potential of blockchain makes it one of the most sought after topics of understanding.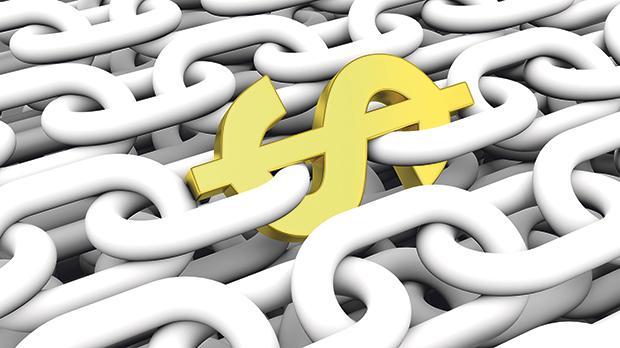 Already confident in understanding, Sharmalaw keeps clients up to date through its newly formed aggregation site www.block-chain-law.com, providing daily updates and worthy news covering the advent of blockchain law as a specialty.  As with every applicable use in business, there comes a need to understand what all is possible from a legal perspective and Sharmalaw aims to provide that need in counseling its clients on blockchain technology.
Ravi's continued success can be attributed to his ability to delegate expertise whenever necessary by associating with the best and brightest in their fields of consultation or expertise.  By managing the process and involving others, Ravi can provide general counsel at significant value to the client.
For more information on Sharmalaw, its areas of expertise and some of their past clients, visit:
LinkedIn: https://www.linkedin.com/in/sharmalaw/
Facebook: https://www.facebook.com/sharmalawfirm/
Website: http://sharmalaw.com/attorneys/ravi-sharma/
Website: https://www.hg.org/attorney/ravi-ivan-sharma-pc/57875
Please follow and like us: