This week we feature a company in the music industry that provides an invaluable service to its clients by creating opportunity where it once did not exist.  Lime Blue Music is a London based company that represents both performers & labels worldwide, directly affiliating with collection societies and maximizing neighboring rights income for their clients. As of today their specialization lies in the genres of urban and electronic music.  In the world of music, there are a number of ways a recording (track) can generate revenue. Neighboring rights being one of these, it is important to understand exactly what they are to truly grasp the value Lime Blue brings to its clients.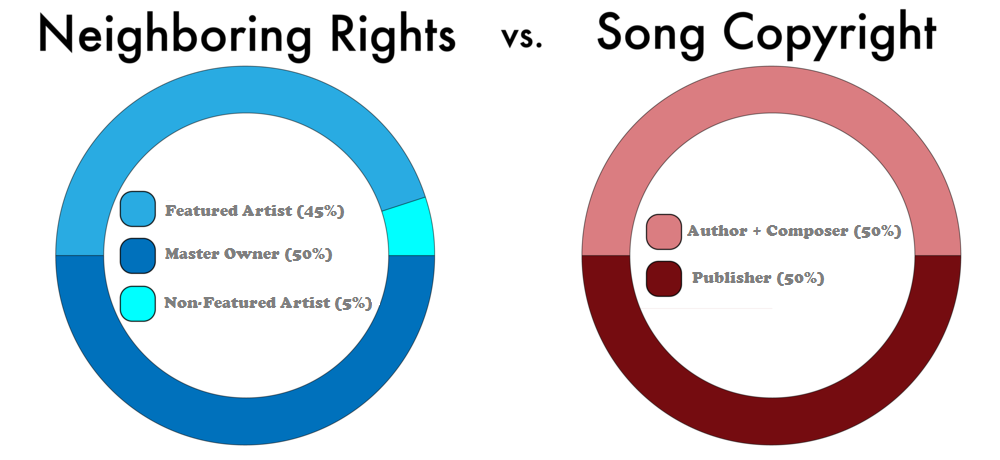 * this chart represents splits in the USA as The Rest of the World operates under very different splits  
Neighboring rights are rights related to the public performance of master recordings. 'Neighboring' refers to the fact that most countries' copyright laws only ensure public performance cash for songwriters.  An assumption is drawn that recorded music owners have the same right and thus live 'next door' on the statute books.  Royalties are generated from a multitude of sources, often depending on the country that Lime Blue collects from. The biggest revenue streams tend to be from commercial radio airplay although in some countries you can get paid for TV, digital radio, and public performance among others. The difference between countries can be completely different. For example, the USA does not recognize "neighboring rights" but a digital performance income is generated from Sirius XM airplay, iHeartRadio, Pandora, etc.
Neighboring rights are generally split 50% to rights holders and 50% to performers. On the performer side 50% is then divided up between featured & non-featured performers, although the percentage changes from country to country. As an artist, if you do any session work, ghost production, or even claps in the background of a track you could be eligible to receive non-featured performer income for this work.
So how much money is out there in way of these rights? In 2015, the collection pool grew 4.4% with companies paying out $2.1 billion and that figure doesn't include the $550 million that Pandora paid out in neighboring rights due to their classification as 'other digital'.  However, including this figure accurately brings this number up to a whopping $2.65 billion paying out more than Spotify and Apple Music do to their artists.  Today, it accounts for 14% of the recorded music industry's global overall revenue and Lime Blue remains one of the few players in the industry with the means of collecting this revenue efficiently.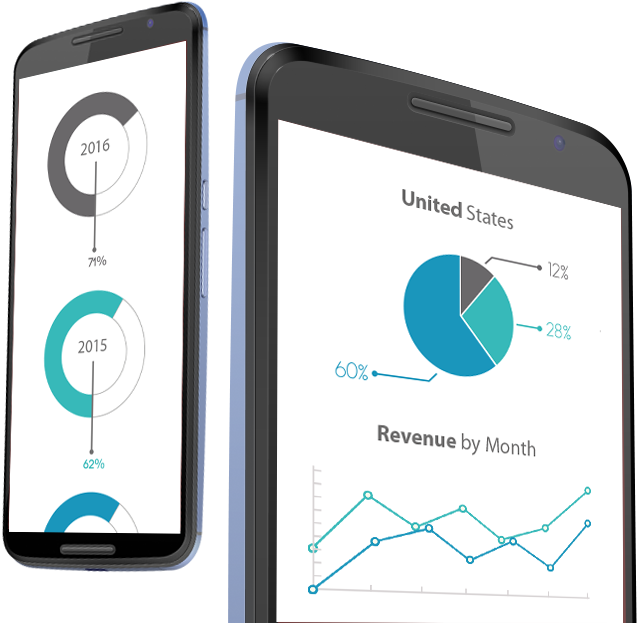 Lime Blue Music started a year and a half ago. While still a young company, their collective industry experience spans decades and they saw an overwhelming need for someone to work on behalf of the performer and labels to collect this money.  Yet in their short existence, their success seems to be limitless.  They currently represent over 25,000 tracks along with both key performers and labels.
If it isn't apparent that Lime Blue is a service for all urban and electronic musicians and record labels to consider, than perhaps the creative approach upon which they take to register and claim your performances and their extensive knowledge of the different rules and regulations for each society should be an indicator of their accelerated growth.  That and their plans for 2017 include a build out of an online portal for clients to register their repertoire as fully and succinctly as possible.  Additionally in development is a bespoke online platform that allows clients to track their collection process and gain insight on the opportunity, browse through and download detailed reports, view historical revenues and get paid at the click of a button!  The company is moving at the pace of the industry which is truly unheard of and their opportunity to achieve revenue for their clients is immense!
If you have not done so, absolutely check out their pages and reach out to a member of their team with any questions:
Email: info@limebluemusic.com
Phone: +44 (0) 777 083 5033
Website: https://limebluemusic.com/
Facebook: https://www.facebook.com/limebluemusic
Twitter: http://www.twitter.com/limebluemusic
Linkedin: https://www.linkedin.com/company/lime-blue-music
Please follow and like us: