This week we take a closer look at one of the music industry's most innovative companies. This Is Distorted is an award-winning production and content company comprised of a highly creative team of producers, presenters and journalists with a passion for making engaging music programs. Offering services in way of production and radio syndication, studio space rentals, custom FX kits and more, the company first focused on the idea that quality music should be able to find its way into the ears of all people that want to listen to it. Well, Distorted harnessed the industry knowledge and massive network of its founders to transform this idea into a reality.  

Their audience continues to grow with over 6 million listeners each month.  These listeners are comprised of 350 partner radio stations and networks. With many of their radio shows regularly taking the number 1 spot in the iTunes podcast charts, Distorted has carved their place in the market.  Before we take an in-depth look at the technology that allows for the company to stand alone among competitors, let's learn about the team and the founders' spot-on intuition to even pursue this business model in the first place.
This Is Distorted was founded by electronic music pioneers, Andi Durrant and Nick Riley.  Having collaborated many times in the past (Riley & Durrant), the co-founders boast equally impressive resumes in way of live performance and production.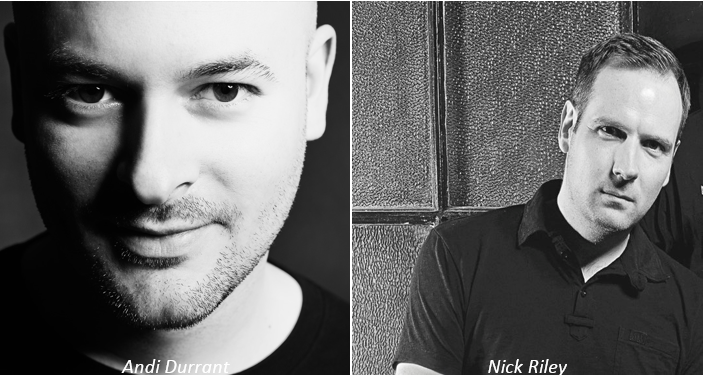 As full-time musicians and touring DJs, the two experienced the importance of consistently reaching their audience and how quickly the markets can leave a DJ behind if they are not keeping up with their image.  Combining this with the challenges that go hand-in-hand with traveling, many DJs have neglected their fan base outside of the clubs simply because they do not have the time or capacity to reach their audience.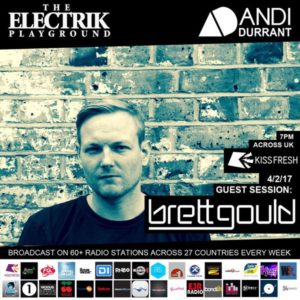 Andi and Nick realized that the brand they were able to develop behind their respective radio shows was instrumental in their continued success over their careers.  With that realization came the notion to utilize this audience and the partnerships they conditioned to help other DJs, musicians and radio personalities to produce and syndicate their radio shows across the globe.
First, Andi and Nick went out to find a team that would be up for the challenge.  Yes, the goal was to introduce musicians' radio programs on a global scale, but it was also to ensure the delivery of the content was of the highest quality.  So the two rounded up a creative group with decades of combined experience at the top level of international radio having produced and presented market-leading shows and content for Sirius XM, iHeart Radio, Spotify, British Airways, Global Radio, Bauer, BBC Radio and many more.  While the team is instrumental in creating a valuable experience with the client, This Is Distorted created the Client Portal to house and analyze content and to give client's an access point to view, analyze, create or share their material.

On the back end, the Client Portal provides the technology to connect artists and brands directly to fans and to broadcast across multiple outlets from traditional radio to on-demand and digital services.  As the company took-off and continued to grow in both client size and listeners, Distorted was also amounting incredibly valuable data on listenership.  In response, This Is Distorted recently developed an upgrade to their platform giving clients eye-opening insight on the data behind their radio show through seamless technology.  With these statistics, musicians and their teams are able to implement efficient strategies in way of touring and brand recognition unlike ever before.
2017 has seen a great start and with their new platform in full-swing, it's only a matter of time before the industry determines This Is Distorted to be a necessary tool in the DJ arsenal.  For more information and news related to This Is Distorted, check out their website and social media platforms below!
Website: http://thisisdistorted.com/
Facebook: https://www.facebook.com/thisisdistorted
Twitter: http://www.twitter.com/thisisdistorted
Soundcloud: https://soundcloud.com/thisisdistorted
Please follow and like us: